Useful Tips How To Write Effective Letter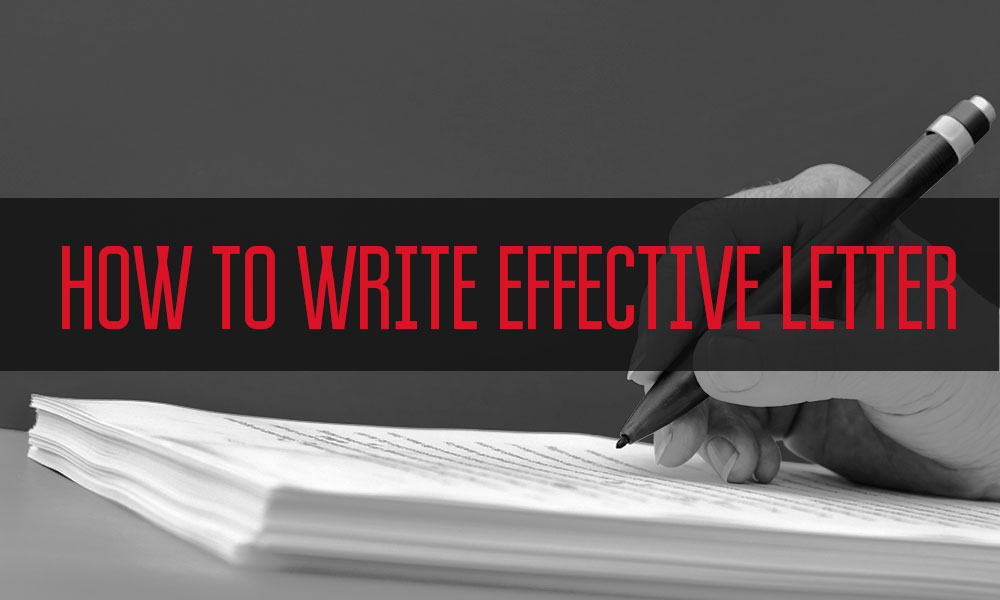 Have you already parked yourself in front of the computer and are ready to type the first word? If your task for today is to compose a letter, you should think twice before to start writing it. Do you know how to make it as effective as possible? Are you acquainted with the norms, according to which a letter should be created? If there is still a gap in your knowledge and you are ready to trust to chance, EssayCorrector.org should warn you: writing of a letter is a much more important occupation as one may think. If you fail in it, your poorly written letter may carry your message to the addressee improperly and spoil your reputation. A chance to be misunderstood is really extra high! Why do you need new problems for? Better use the next tips, which were collected and processed by EssayCorrector.org especially for you, to help you to write the best and the most correct letter in your life. Are you ready? Let's start then!
Nine Rules to Follow
Letter style choosing. The first thing you should do is to identify the type of letter you are asked to compose. Should it be laconic and formal or you may afford yourself to share your thoughts with your partner in a more frivolous manner? If you give an answer to this question, it will be easier for you to select the most suitable words and general style of narration. You should understand that a business letter will differ greatly from a private one.
A good beginning and a good ending. In fact, there is one general rule for all the types of the letters: all of them should be started and finished correctly. Despite this, each particular type has its own rules for opening and closing the written conversation. If your letter is formal and you don't know the name of your addressee, start it with 'Dear Sir/ Madam' and finish it with 'Yours faithfully.' If the last name of your addressee is well-known to you, start with 'Dear Mr. Smith/ Mrs. Smith.' It will be better to close your speech with 'Yours sincerely.' Informal letter allows you to begin with 'Dear Jack/ Marry' and finish with 'Best regards/ Warm wishes.'
Pasting of a formal sentence after greeting. When it comes to formal letter writing, after your addressee is greeted, continue your letter with a general phrase that will show the reader the aim of your writing to him. Such a phrase as 'I am writing in connection with…/ I am writing to inform you that…' or something of the sort will be quite enough. As to the informal letter, let yourself abstract from the main aim of your speech and write a friendly paragraph. Ask something about your addressee's health or his family, remember several episodes from your life that show how much you miss him, or make some compliments to him and say that he is the best friend of yours. Be guided by your impulse.
Come to the point. It's time to let your addressee know the aim of your writing to him. Are you going to apologize, invite him anywhere, or simply ask for help? Do you want to thank him for anything? Tell him about this by using polite expressions in your letter.
Use standard phrases. The main rule of writing a letter in English lies in using a set of special expressions, which are common for all the types of letters. Just use them and write in the info you want to communicate to your addressee and you will see that there is no difficulty in composing a letter.
Restrict yourself. If you want your letter to be neither too boring nor too confused, keep to the next rule: the optimal number of words to use in your letter is about 150. If you do this, your will hit the mark.
Be grammatically correct. The most awful mistake, which is able to make all your efforts come to nothing, is committing of the errors in the worlds. Spelling of the commonly used words should be thoroughly checked to not make a fool of yourself. Have you already finished your letter? Look thorough it one more time and make sure that the world 'sincerely' has been spelled correctly.
Spend 20 minutes on your letter composing. If you want to contradict and say that it is impossible to write down all the thoughts that you want to communicate to the addressee in such a short period of time, don't do this! It has already been proved that it is the best time to present the main info and not to go into unnecessary details.
Use all the above-mentioned tips. Try to adhere to all the counsels and you will see that your letter is perfectly composed, the main message is delivered clearly, and you may let yourself wait for the highest possible mark for this kind of work. Your time will be economized, your task will be accomplished, and you will stay happy due to EssayCorrector.org and its valuable advice.
Post Scriptum: The Last Advice
Although the above-mentioned recommendations seem to be super easy, there are still a lot of people, for whom even such a task may seem a super difficult mission. Even a short letter creating demands special writing and editing skills from the author and if a person lacks them, he will fail. If you are afraid that your knowledge is not enough to compose a letter and proofread it then and you don't want to kill your time vainly, EssayCorrector.org is able to release you from this occupation. We will take on ourselves any of your tasks and create an ideal letter for you! Just contact us to make an order from our website and you will have a perfect formal or informal letter, which meets all your requirements. We guarantee you that your mark for it will satisfy you and you will be left pleased with our services. We know that you will come here again!