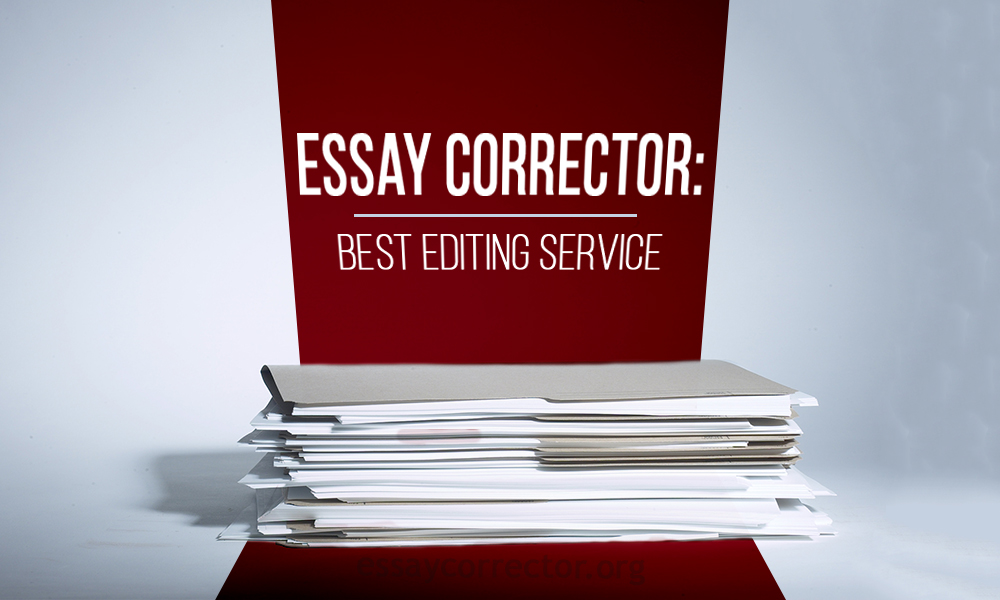 Our online document editor company Essay Corrector offers you its edit revise services that will help you to improve the quality of written paper greatly.
What revision is and why it is necessary
Paper revision is a thorough check of a text before sending or showing it to a client. In this case client is a person for whom paper is written, either an employer or a professor. Absolutely everything in a text needs to be checked: general impression from written work, correctness of dividing into paragraphs, presence of errors of different kinds, misprints, as well as plagiarism and percentage of uniqueness (originality). No one should neglect text revision, even the most experienced writers and copywriters, what to speak of beginners, amateurs and non-professionals. As well as uniqueness check, revising by human and programs is not a waste of time and not a mere formality, but obligatory work tool.
Ways of text revision
The first step that every author of a paper should do is just to reread the text. Take into consideration that after several readings the eyes become "inattentive" and mistakes as well as typos can be missed. So at the very beginning do not waste your time on each separate word, but pay attention to stylistics, punctuation and syntax. Our expert advice is to rebuild "massive" sentences into shorter ones. Look at what the consciousness "stumbles", what "hurts" the eyes and causes grin. It may seem to you that nothing causes the above mentioned impressions. If it is so, then it would be better to ask your close ones to read the text, or entrust it to experts and use professional revising and editing service.
Difference between paper revision and editing
Many people think that the process of text revising and editing is almost the same or that revision includes editing and vise versa. Of course, there are some common points between these two processes, however it does not mean that they are completely similar. If a text revision can be carried out in relatively short time, depending on the size of a paper, then editing of the same text will take much more time.
So what is revision? In point of fact, this is paper check for presence of errors of different kinds, including grammar, spelling, syntax and so on mistakes (as we have already mentioned). In fact, it is a process of grammar correction without taking into consideration the terminology and correct usage of word meanings. Text revision services usually cost less than services of paper editing. However, our website offers its customers all the services at reasonable prices.
Lately paper checkers and correctors have been replaced by numerous programs that are programmed at recognizing and correcting of mistakes in a work process. Nevertheless, still there is no program that can completely replace human revisers and editors. At our website work only real people, who are holders of Master's and PhD degree and are professionals in the sphere of academic paper writing and processing.
Now let us make it clear what editing is. First of all, this is text formatting, because paper outward look is the first thing that one pays attention to. You paper should look neat, tidy and easy to read. Second of all, editing implies punctuation, syntax and stylistics mistakes correction. There is nothing worse than a text full of different kinds of errors. It is not pleasant to read it, and consequently it will never be highly evaluated and appreciated. Editing also includes recognition of typos and spelling mistakes. Another really important part of editing process is reconciliation of terminology. Our expert will make it sure that the terms comply with the context, i.e. that the terms are correctly understood and used in a text. People may use automated editing systems, but they are effective for small texts only.
In this section you can also read:
Editing And Proofreading Service Will "Save" Your Essay
Need Dissertation Editing Services? You Have Found Them!
English Revision Papers: Get More With Our Service
Online Essay Revision: We Will Fix Your Essay
Essay Revision Service: Short Way To Perfect Content
Tools that help to revise and edit a text
The very first stage of revision is machine revision. Today almost everyone uses Microsoft Word text editor (http://essaycorrector.org/blog/let-us-introduce-ourselves-we-are-your-online-editor). The program underlines with red wavy lines the words that are probably written incorrectly. Also Word underlines with green wavy lines those points in a text, in which there can be punctuation, typographical and syntactic flaws.
The second stage after machine check is online revision paper service Essay Corrector that will not let you show your text to professor or employer without having revised and edited it. It is very convenient to use professional revision and editing services, because text editing automated programs are not very "picky" and "fault-finding", and due to inattention, haste or forgetfulness the most valuable thing may be destroyed, we are talking about your reputation now. You personally should check and recheck each highlighted word. However, there can be another problem: not every underlined by the program word is written incorrectly.
It happens that a word is highlighted but the program does not suggest the option of its spelling. We can bet that it has happened to everyone. What to do in this case? We advise to apply to any authoritative source, for example it can be orthographic dictionary. If you do not have time or opportunity to figure out what the problem is, then you may accept what the program suggests and replace a word with the suggested one. However, we should warn you that the words that program offers are not always suitable and fit paper context. In this case the most appropriate option is to apply for assistance of experts in academic paper writing field. Professionals will revise and edit your text (http://essaycorrector.org/blog/revise-paper-online-satisfaction-guaranteed), will check its uniqueness, will make sure that it is original and only after that your paper is ready to be presented to "a client".
Quality that does not depend on price
Prices of our Essay Corrector service will pleasantly surprise you. We provide services at really cheap prices and it does not affect the quality of work at all. Each order, each text will be processed at high level. We can guarantee that our experts will revise and edit your paper qualitatively. We can promise that your text will be original, plagiarism and errors free. Of course, not only revision and editing, but also all services of our website are carefully checked. Our experts provide services according to international standards of academic written works creation. Contact our supporting team for more details or any kind of information on our activity.
Popular posts:
Revision Essay Online: How To Become Super-Duper Student
Academic Proofreading Services: Choose The Best One
Total Upgrading From College Essay Editing Service
Revise Paper Online: Satisfaction Guaranteed